Research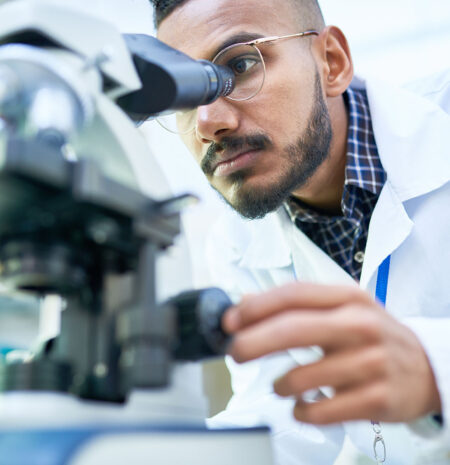 DehydraTECH – Faster and More Effective Delivery
Included below the following video is a list of research Lexaria has completed and is currently organizing. Each study includes a brief synopsis of the study with a link to follow for more information.
Lexaria Granted Patent for Use of DehydraTECH to Deliver Antiviral Drugs – April 21, 2022
25th patent grant is Lexaria's first-ever patent for the enhanced delivery of antivirals
Lexaria's Pulmonary Hypertension Clinical Study HYPER-H21-3 Delivers Positive Results – April 14, 2022
Data From This Human Study, Together With the Findings From Lexaria's Other Previously Announced Successful Studies, Intended To Support the Company's Plans To Seek Approvals by the U.S. Food and Drug Administration
Lexaria Begins New Nicotine Formulation Creation and Evaluation Program – April 11, 2022
Lexaria will receive a fee to provide certain DehydraTECH powder-based nicotine formulations to be evaluated by Altria. The new agreements are in effect until March 31, 2023
Lexaria Granted Important New Oral Nicotine Patent – March 08, 2022
• Newest granted patent expands worldwide patent portfolio to 24
Lexaria Reports Potentially Ground Breaking Findings in Sildenafil Animal Study – February 2, 2022
DehydraTECH sildenafil delivered 74% more drug at 4 minutes, than the control
Lexaria's DehydraTECH™-CBD Reduces Arterial Stiffness, Results Confirmed in Human Clinical Study HYPER-H21-2 – December 8, 2021
Testing confirms that DehydraTECH-processed cannabidiol reduces arterial stiffness, potentially broadening application to treatment of cardiovascular and other diseases beyond hypertension.
Lexaria Announces Ambitious New Hypertension Study – November 3, 2021
HYPER-H21-4 will be the most comprehensive study ever undertaken by Lexaria. It is expected to consist of 60 volunteers between the ages of 45-70 using three 150 mg doses of DehydraTECH-CBD, every day for the 6-week duration of the study
Lexaria Announces R&D Program to Compare First and Only FDA-Approved Prescription Cannabidiol – November 1, 2021
Study to compare effectiveness of FDA-approved Epidiolex to DehydraTECH-CBD for reducing seizure activity
Experts in respirology and neurobiology are among the talented team assembled to conduct the study, which is designed to investigate if DehydraTECH-CBD has similar or superior levels of efficacy in treating seizures as does the world's only CBD-based seizure medication, Epidiolex
Lexaria's Technology Proven to Deliver Oral THC More Effectively – October 13, 2021
DehydraTECH delivers equivalent quantity of oral THC three times faster: 15 minutes vs. 45 minutes
Lexaria Oral Nicotine Study NIC-A21-1 Delivers Outstanding Results – October 5, 2021
DehydraTECH-oral nicotine delivery peaked in bloodstream 10x to 20x faster than controls
Peak levels achieved were up to 10x higher than controls
Lexaria Begins Investigational New Drug (IND) Enabling Program for DehydraTECH-CBD for Hypertension – September 8, 2021
Positive results using DehydraTECH-CBD support progressing to FDA IND application oral
Lexaria's Human Clinical Study Delivers Effective and Safe Blood Pressure Reduction Results over 24-hour Ambulatory Period – September 7, 2021
Human Clinical Study HYPER-H21-2 evidences up to a remarkable 23% decrease in blood pressure with patented DehydraTECH-CBD relative to placebo
Lexaria's DehydraTECH-CBD Lowers Blood Pressure – July 29, 2021
Human Clinical Study HYPER-H21-1 evidences a rapid and sustained drop in blood pressure with DehydraTECH-CBD and excellent tolerability
Lexaria's DehydraTECH Significantly Enhances Delivery of Colchicine in Study VIRAL-A20-3 – July 21, 2021
Demonstrated significant enhancement in antiviral drug delivery using DehydraTECH-enabled Colchicine
Possible benefits for treating SARS-CoV-2/COVID-19 and mRNA vaccine side effects
Lexaria Completes Successful Antiviral Drug Molecular Characterization Study with Canada's National Research Council – July 15, 2021
Successfully confirmed Lexaria's molecular characterization study objectives, demonstrating DehydraTECH processing and formulation technology does not create a covalently bonded new molecular entity ("NME"), and that each drug tested remained stable and did not undergo change in chemical structure
These findings are strongly supportive of accelerated regulatory filings such as the 505(b)(2) pathway permitted by the Food and Drug Administration ("FDA") and other international regulators
Lexaria's Newest DehydraTECH 2.0 Formulation Tested in Study HYPER-A21-2 Demonstrates its Strongest CBD Absorption Results Ever – May 20, 2021
New formulation delivers up to 2,708% more CBD into bloodstream
Lexaria Records Successful Results from First 2021 Study, HYPER-A21-1 – May 6, 2021
Up to 2,178% more CBD delivered into bloodstream
Up to 1,737% more CBD delivered into brain tissue
Lexaria's Patented Technology Significantly Enhances Oral Delivery of Antiviral Drugs – December 1, 2020
Improved delivery of both Protease Inhibitor (Darunavir) and Reverse Transcriptase Inhibitor (Efavirenz) drugs exhibited improved bioavailability rate as high as 54%
Demonstrates improved delivery of Darunavir and Efavirenz, two classes of drugs in use against HIV/AIDS and under investigation against SARS-CoV-2/COVID-19
Lexaria's DehydraTECH Formulation Delivers 475% More CBD to Bloodstream after 15 Minutes than Conventional Industry Formulations – May 15, 2019
DehydraTECH delivered measurable quantities of CBD into blood in as little as 2 minutes
DehydraTECH delivered 475% more CBD to bloodstream
The area under the curve ("AUC") for Lexaria's patented DehydraTECH was 389% more than the MCT oil control formulation
Cardiovascular Performance Improvements Including Lower Blood Pressure Discovered from Human Clinical Trial using Lexaria's DehydraTECH Powered TurboCBD Capsules – February 21, 2019
A single 90mg dose of TurboCBD provided evidence of lower blood pressure; higher blood flow to the brain; faster delivery onset of CBD into the bloodstream; and larger quantities of CBD within the blood compared to a single 90mg dose of generic CBD
Lexaria Bioscience Announces Further Advancement of Edibles Nicotine Testing Delivery Measured Within Minutes – August 7, 2018
90% more nicotine delivered at 10-minute mark
70% more nicotine delivered overall within first 15 mins of study
94% more nicotine delivered over the 60 min study period
295% higher brain levels of nicotine where nicotine effects are focused, compared to controls
Significant Bioavailability Results in Human Clinical Trial using Lexaria's DehydraTECH Powered TurboCBD™ Capsules – August 1, 2018
Lexaria's TurboCBD capsules delivered 317% more CBD to bloodstream
Lexaria Achieves Significant Breakthrough in Alternative Nicotine Delivery Technology – April 17, 2018
148% improvement in peak nicotine delivery to the bloodstream relative to controls
1,160% faster delivery of nicotine to the bloodstream than achieved with controls
560% higher brain levels of nicotine where nicotine effects are focused, compared to controls
Lexaria Bioscience Corp. Completes Successful Skin Absorption Study – March 13, 2018
As much as a 225% increase in CBD permeability when compared to the highest performing commercial penetration enhancer formulation assessed
Almost a 1,900% increase in CBD permeability when compared to a control formulation that was devoid of both the DehydraTECH technology or any commercial penetration enhancers
Sign up to receive our news and updates